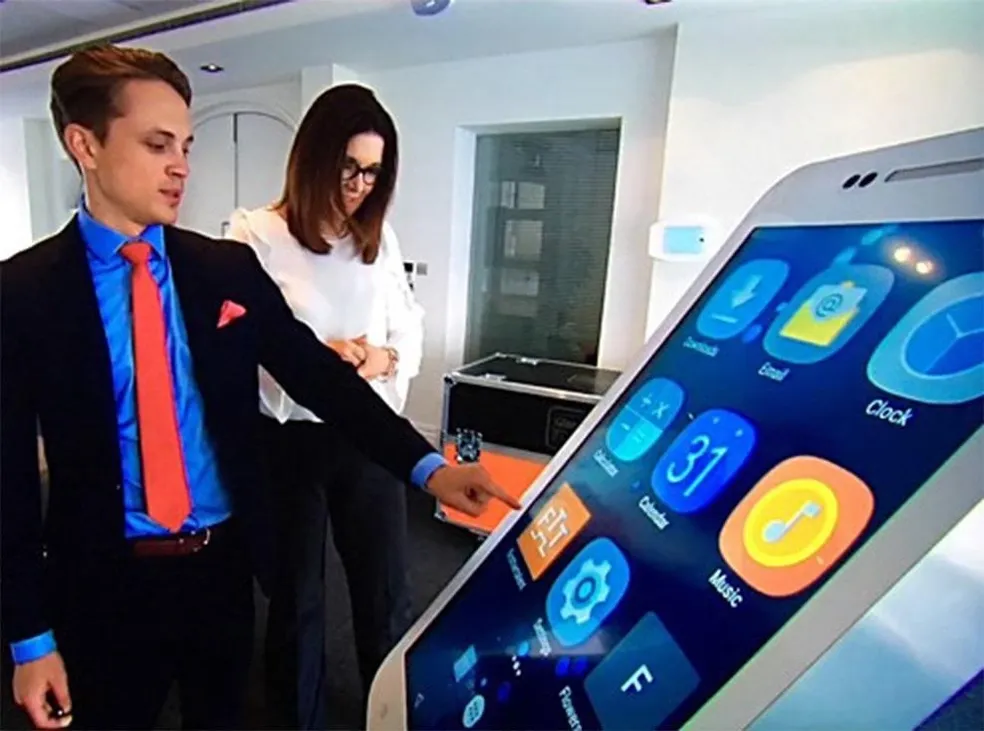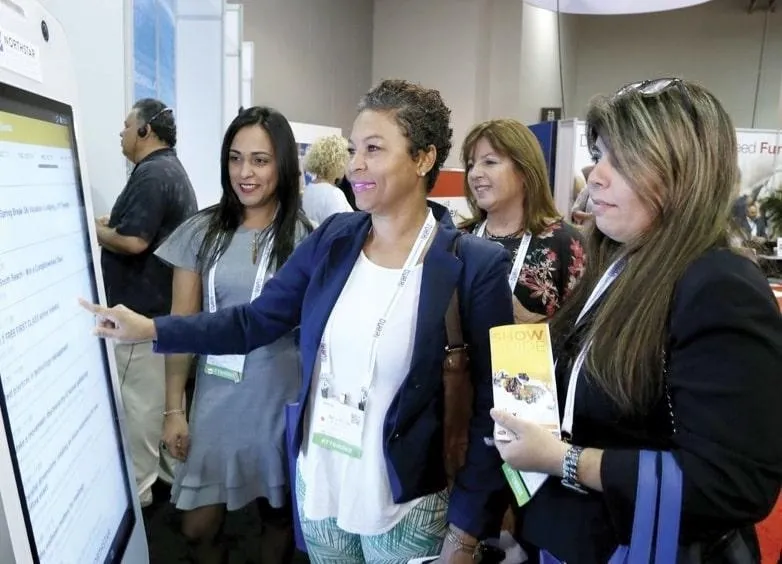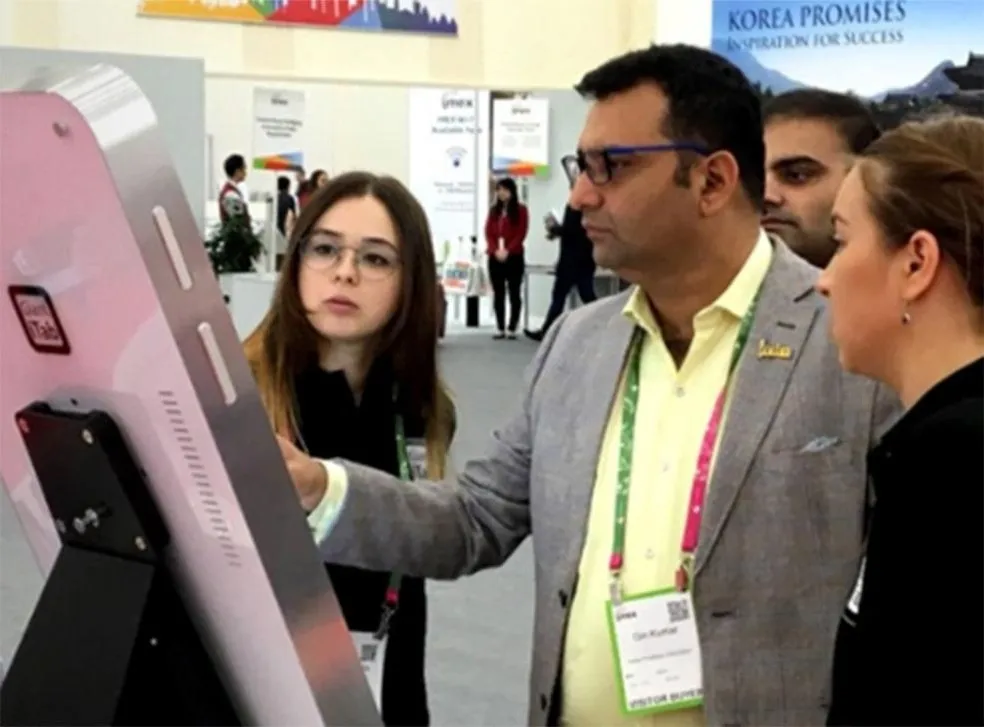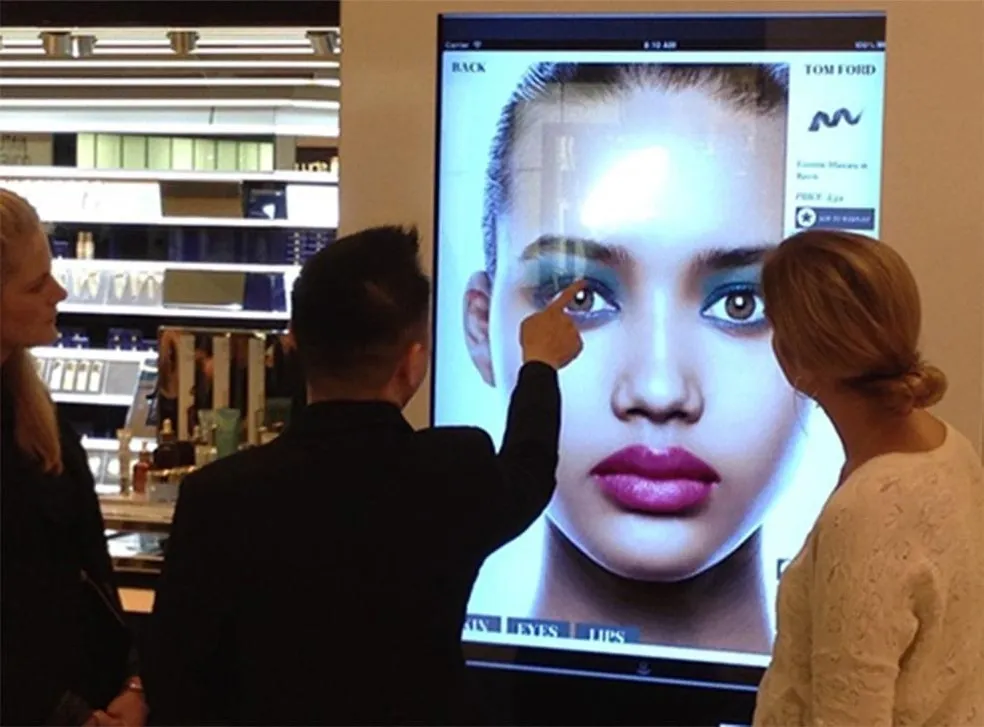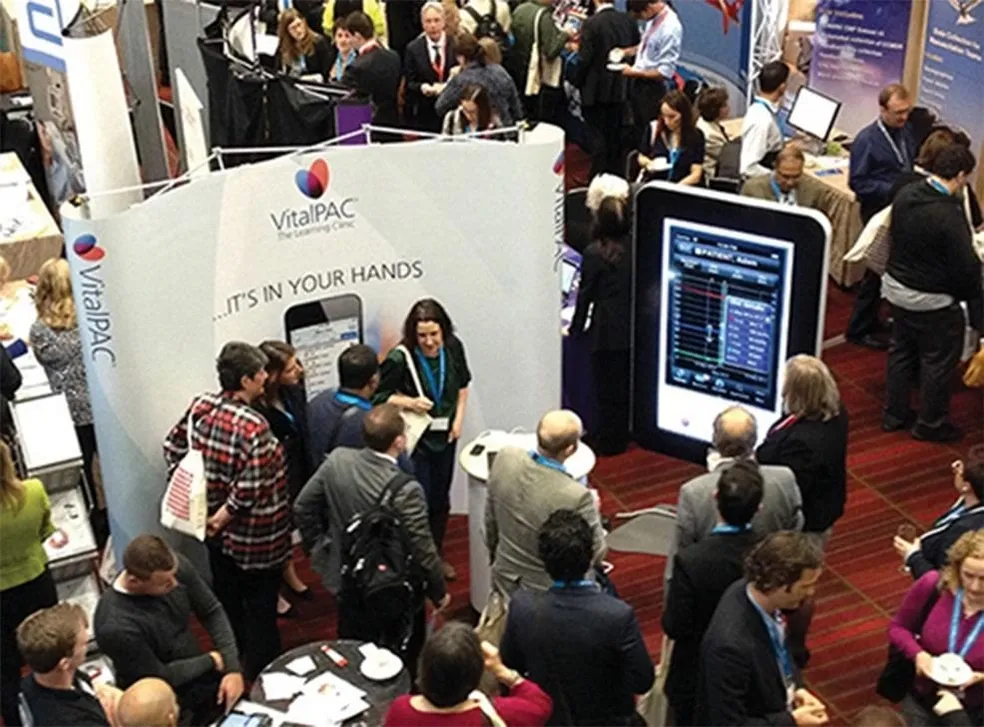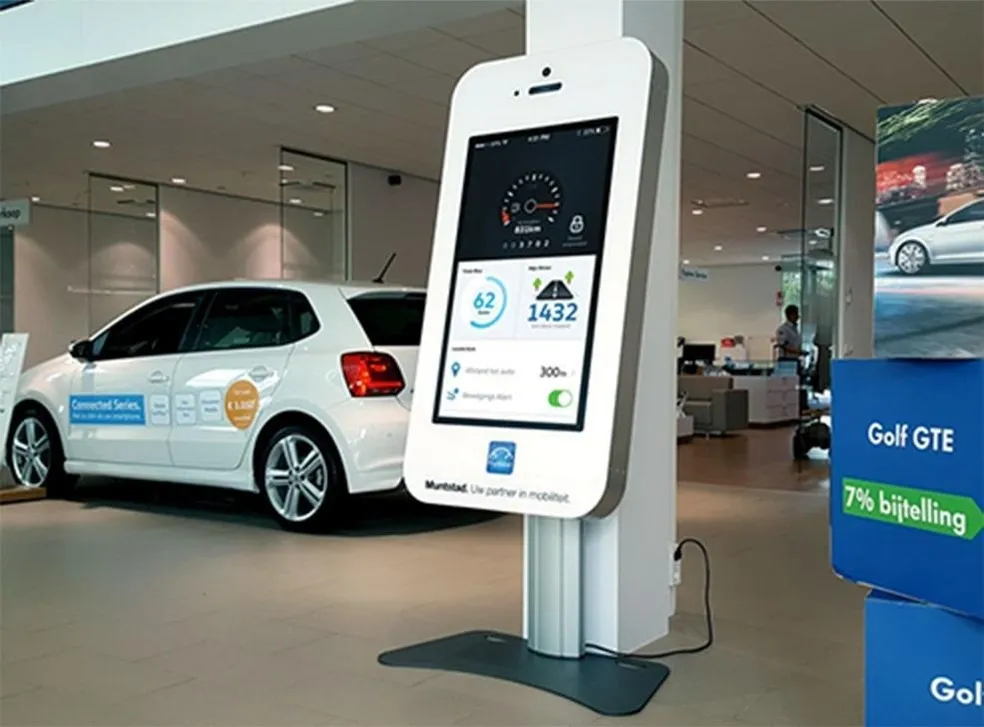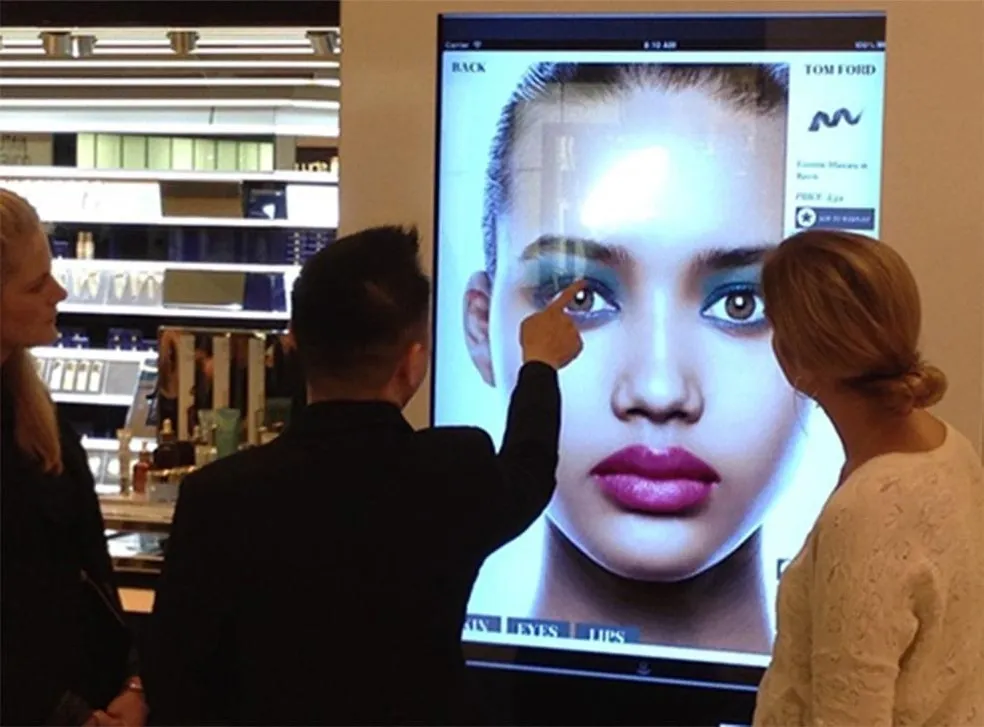 How it Works
Our range of Giant iTab smartphones offer a complete giant interactive tablet and smartphone solution designed for companies with a requirement for event showcasing, digital engagement and displaying e-commerce applications.
The Giant iTab behaves exactly like a giant iPad or iPhone and is the only product in the world that has the ability to display IOS/Android apps on a giant scale with full tablet touch functionality.
User Scenarios
The Giant iTab is currently used by many retailers and corporate organisations to enhance customer, staff and visitor experience.
Here are some of the common user scenarios our clients ask us to deploy our range of units for them:
Event Guide Information Point
Exhibition Stand Brand Presentation
Retail Interactive Displays
Meeting/Sales Presentations
Executive Lounge Information Point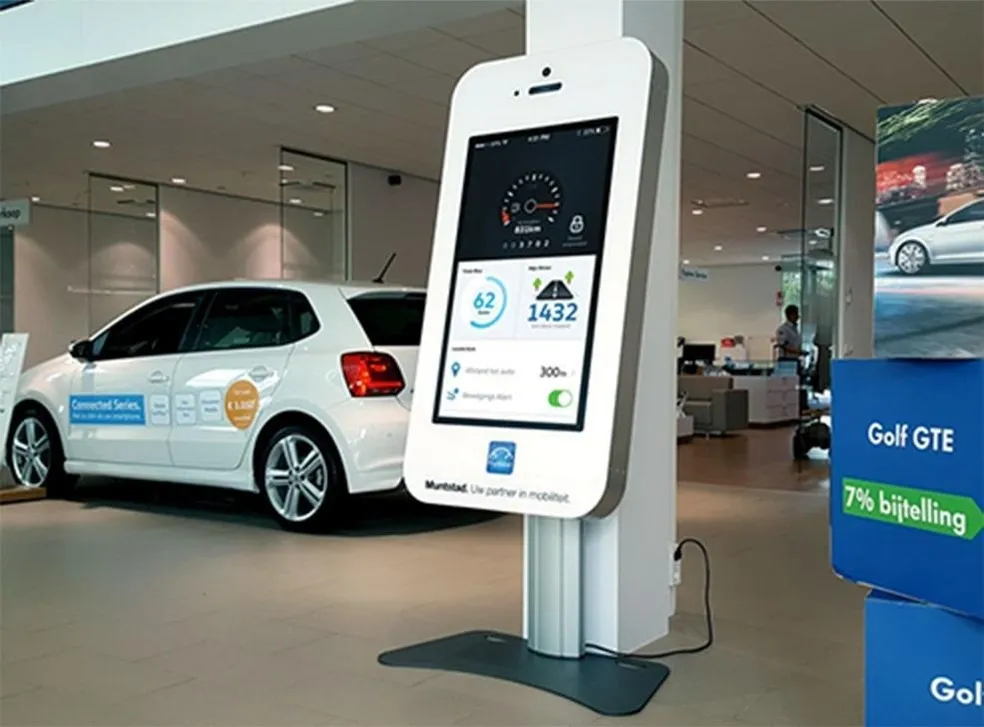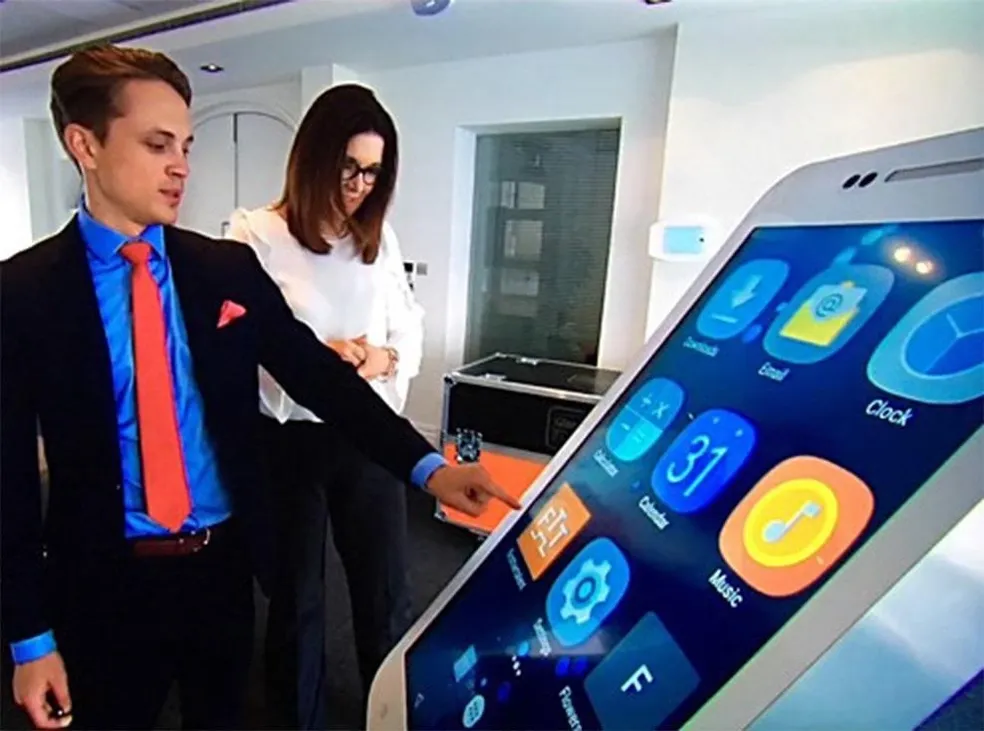 Because the Giant iTab works in exactly the same way as an Android phone, our client's and their app developers can re-use and display any digital content including Apps in a familiar way on its large format display
Clients can use the solutions to bring together all their marketing and promotional elements into one seamless, multi-channel digital presentation.
Display real time info & alerts so visitors get your updates
Directs visitors via wayfinders to specific areas at the event
Visitor research surveys
Show video and other digital content
Display existing App, website and social media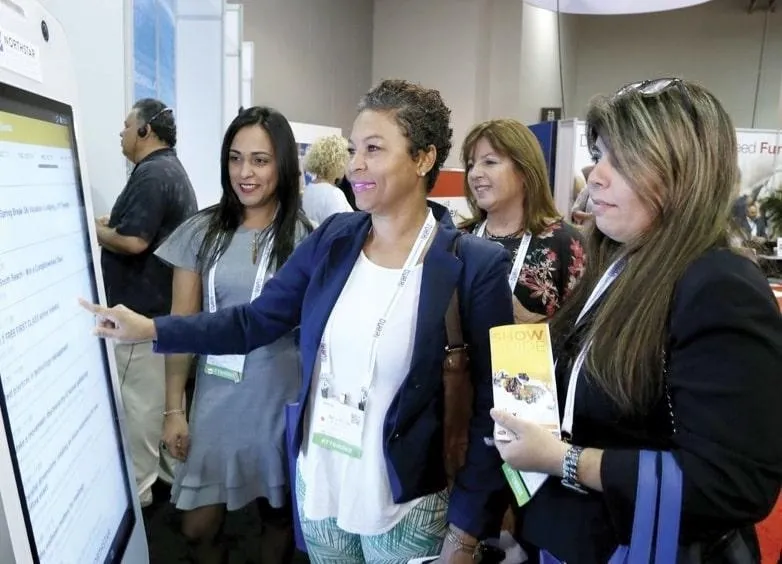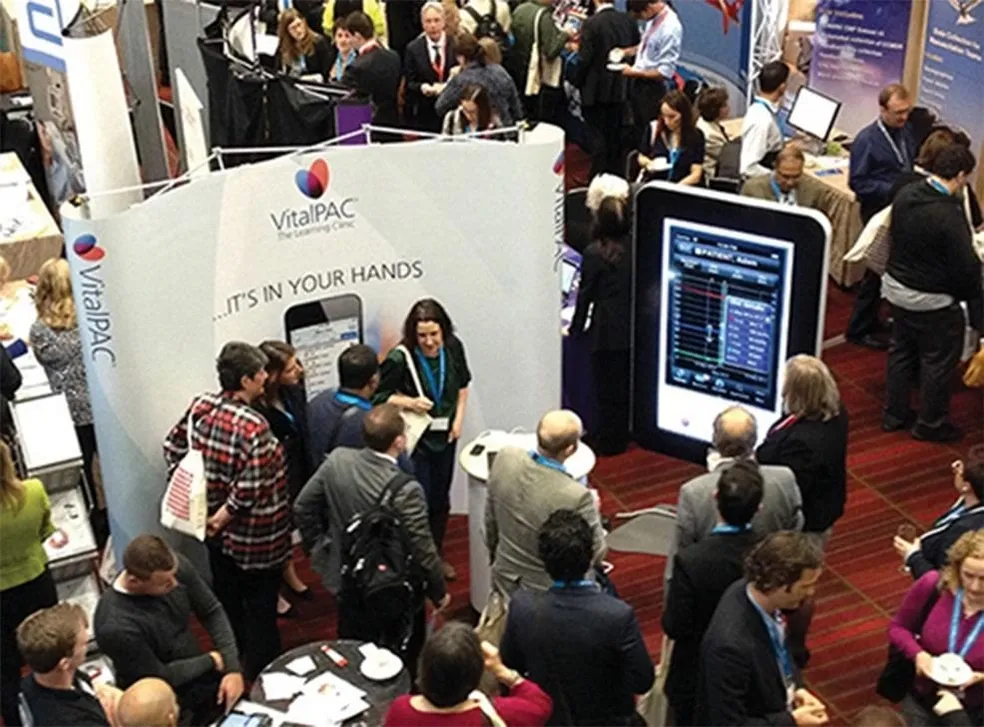 Exhibitions and Trade Shows
As well as being used for individual stands, show organisers are now targeting the Giant iTab at exhibitors and visitors to be able to access the event guide information, saving the need to print.
Event's website are also now available directly on the giant smartphones allowing attendees to download the event mobile app to their own devices from the giant smartphones by touching their IOS or Android mobile to the NFC 'Tap for the App' points located at the top of each giant smartphone.
Meeting planners can use Giant iTab's digital solutions to display event show guides, floor plans, agendas, attendee lists, speaker information, visitor check-in, collect customer feedback, social media feeds, and much more.
Over a quarter of a million touches have recorded on the giant smartphones across a four-day show with twenty 43 inch units placed around the venue.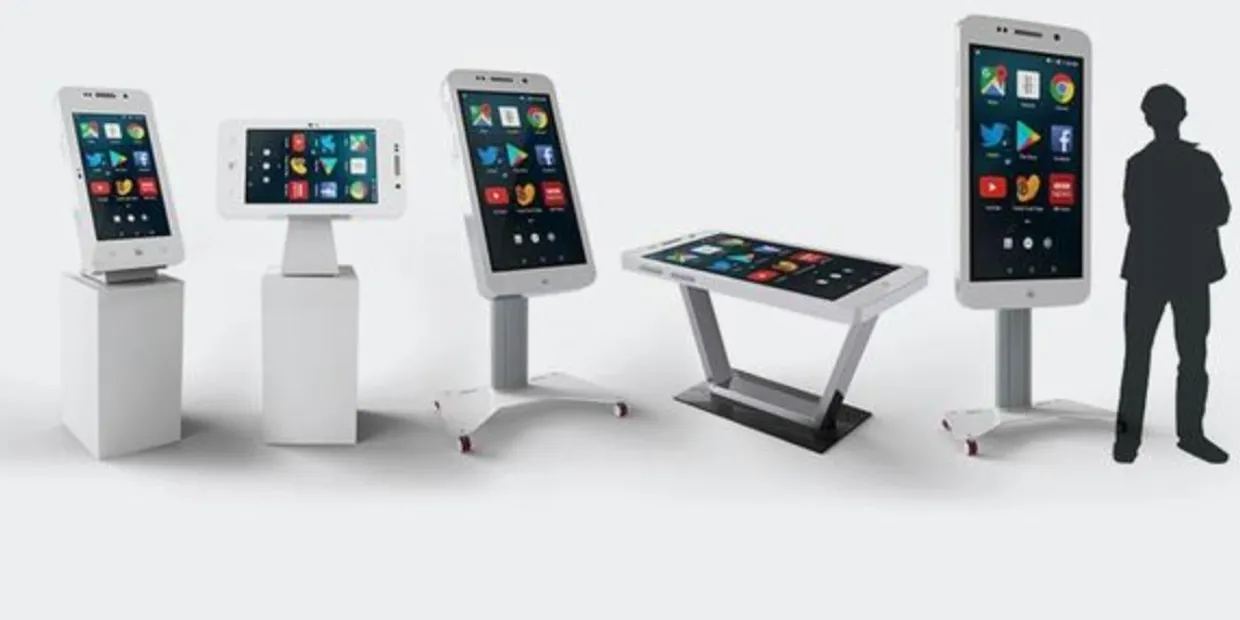 Models We Stock
Current Deployments:
The Giant iTab is currently deployed across the globe, here are some high profile examples:
The Times newspaper – showcasing their newspaper APPlication at trade shows up around the UK.
SKY News – Displaying info in their newsrooms.
Etihad Airways 1st Class Lounge in Abu Dhabi
VW Dealerships in Holland
Dow Jones offices in Spain
PWC offices in Zurich