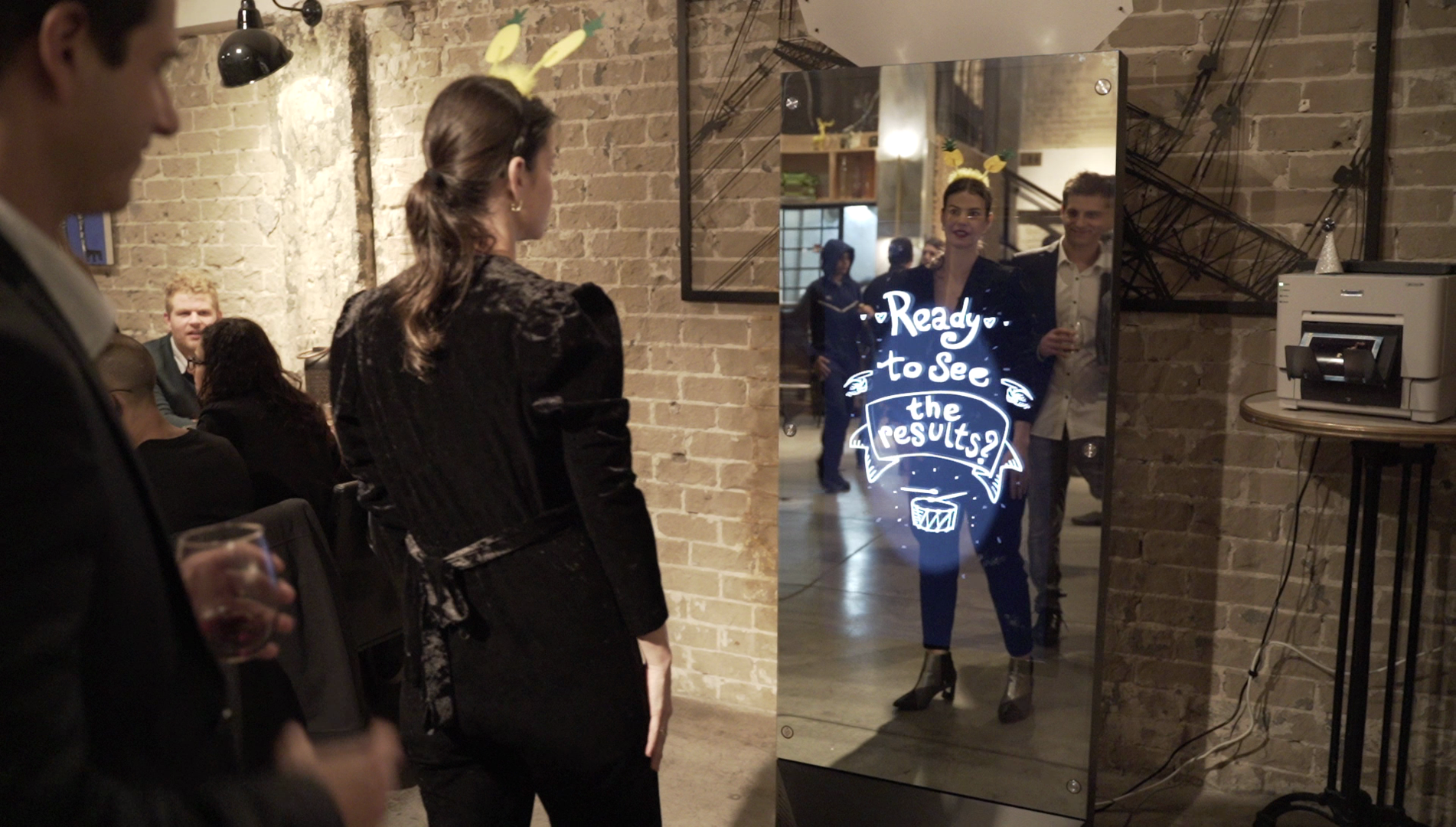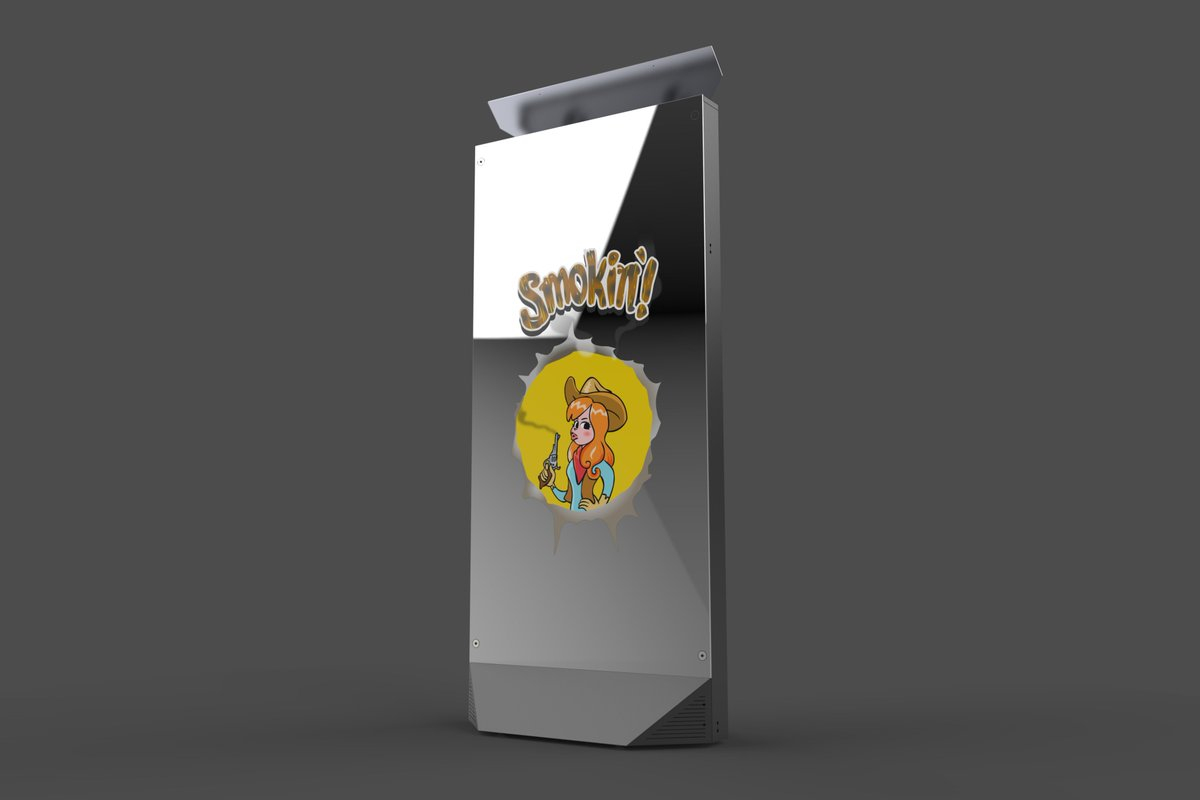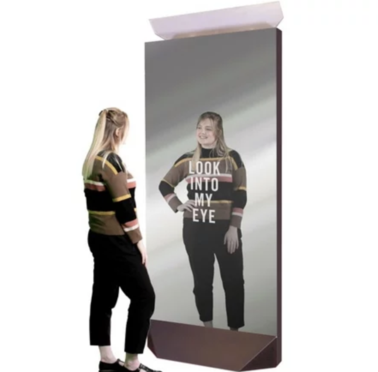 The Concept
We are proud to present the very latest in photo booth technology and style to you in the form of the Mirror X. This stunning version of the 'Selfie Mirror' boasts many next generation technology advances that allow it to fit into a slimline and very stylish housing.
Product summary
Takes up little space while being very stylish and eye catching

Full 6 foot mirror edge to edge
Interacts with guests, while they have fun with each other in reflection
Guests sign the screen and can add a comment
Instant high quality prints handed to guests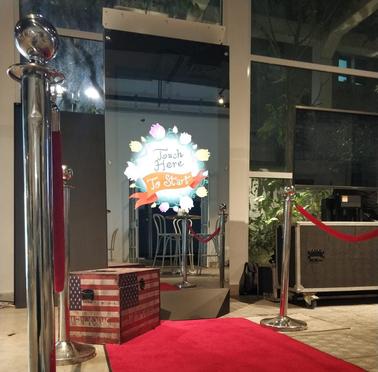 Step 1
Guests will be tempted to interact with the mirror by the messages displayed on screen while also being able to see themselves and their friends in the reflection. It will take three photos by simple touchscreen pressing or even hand gestures.
Step 2
The magic mirror will request you to sign a message on the image using finger motions on the screen. This is feature is really popular.
Step 3
The final step is to approve the images and within seconds a high-quality print will be available for your guests which always proves a highly amusing moment.