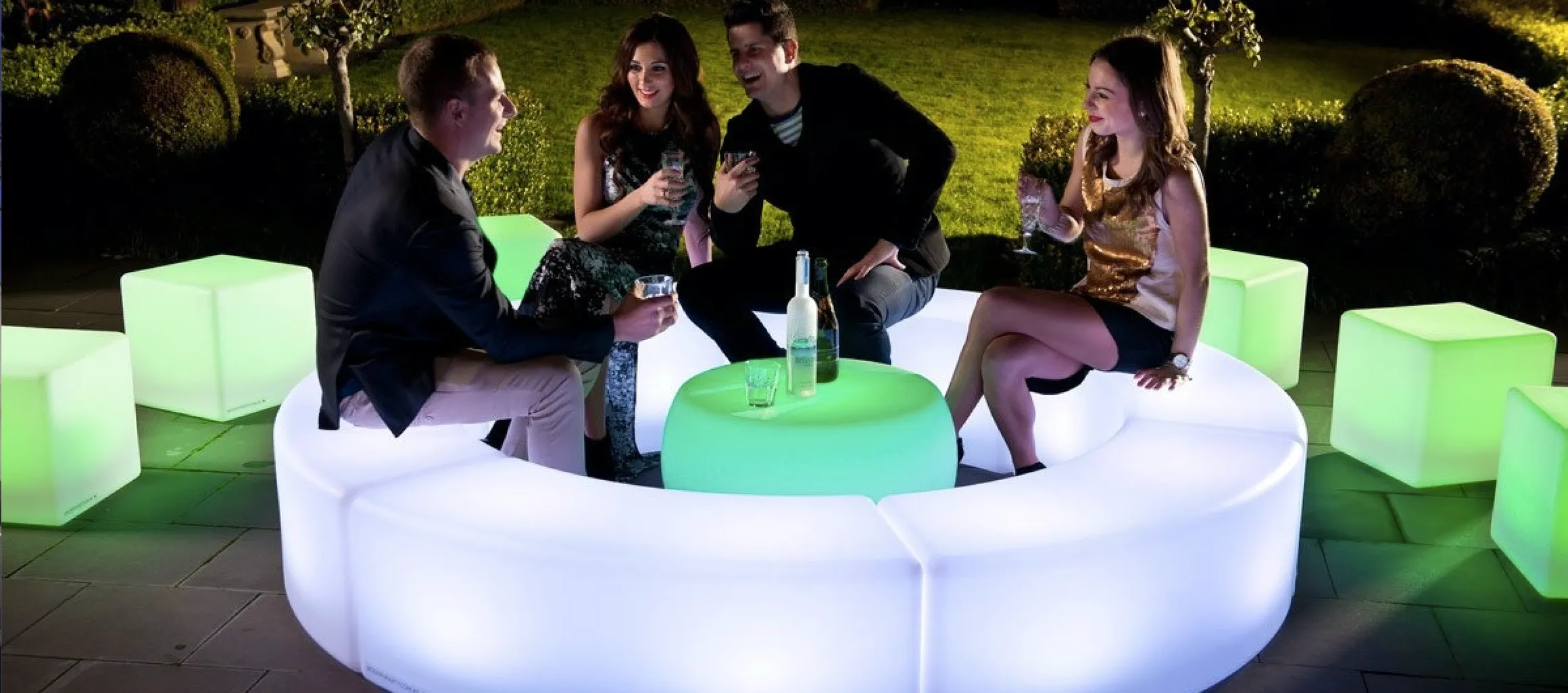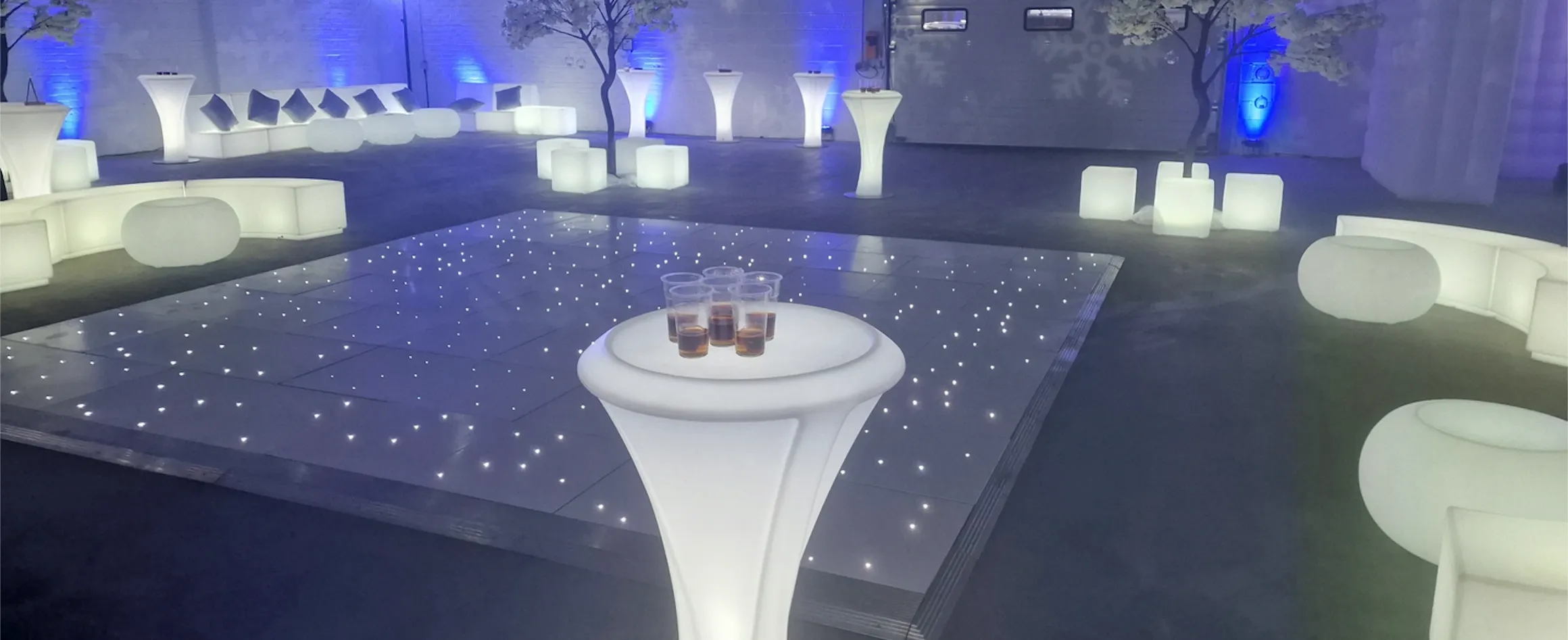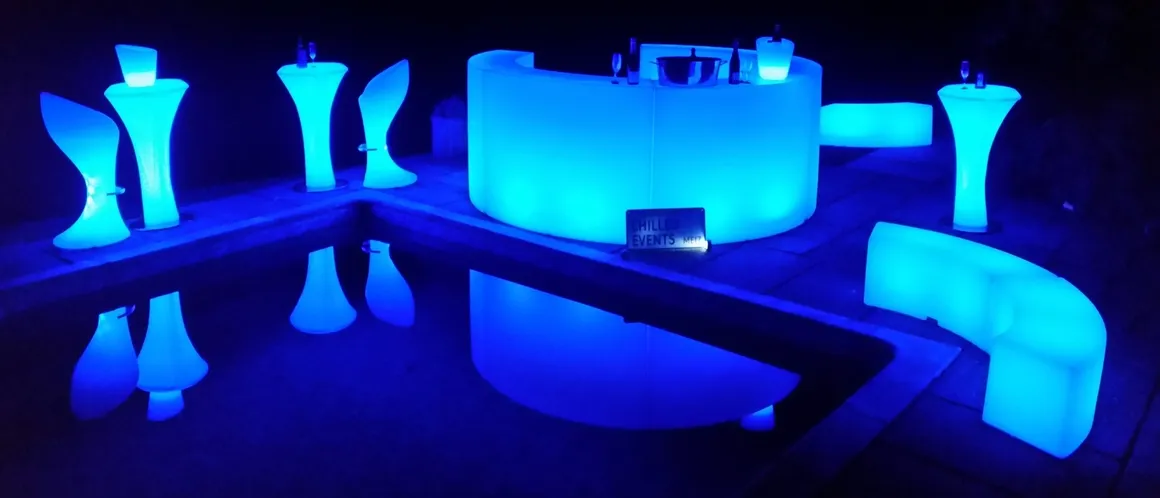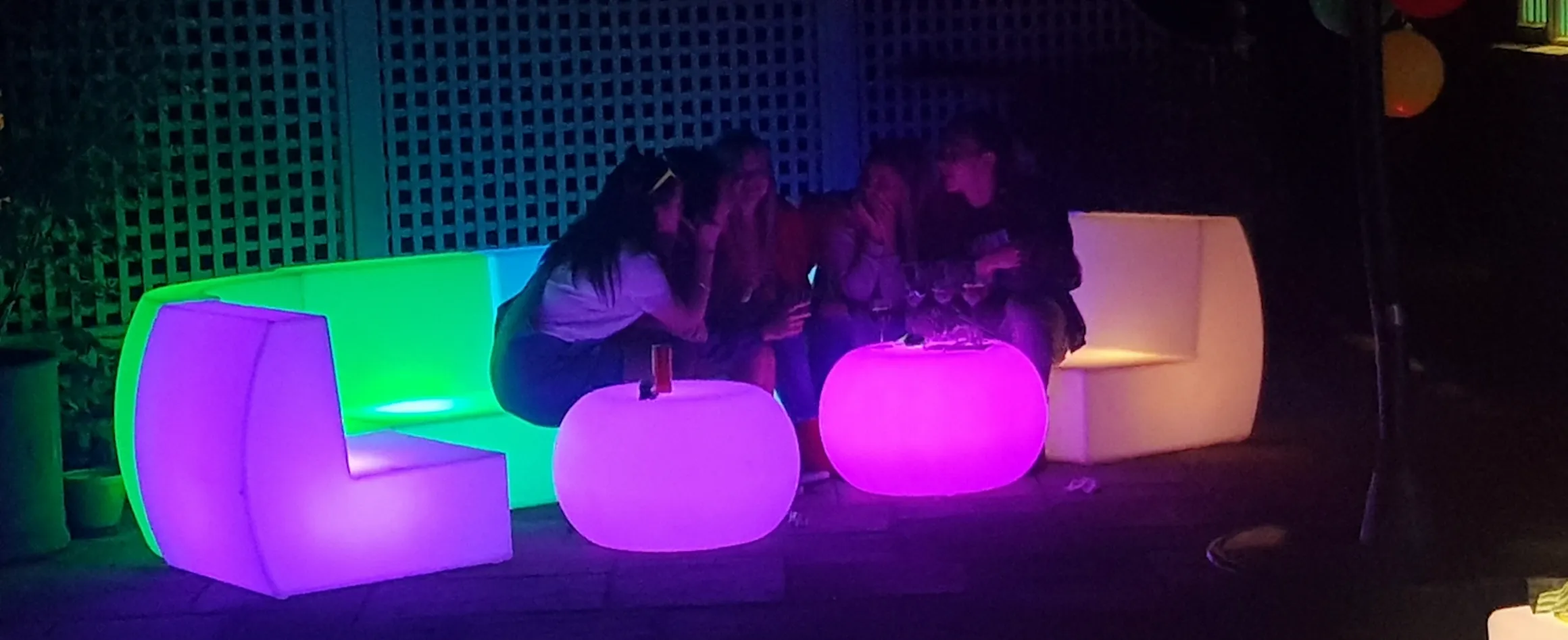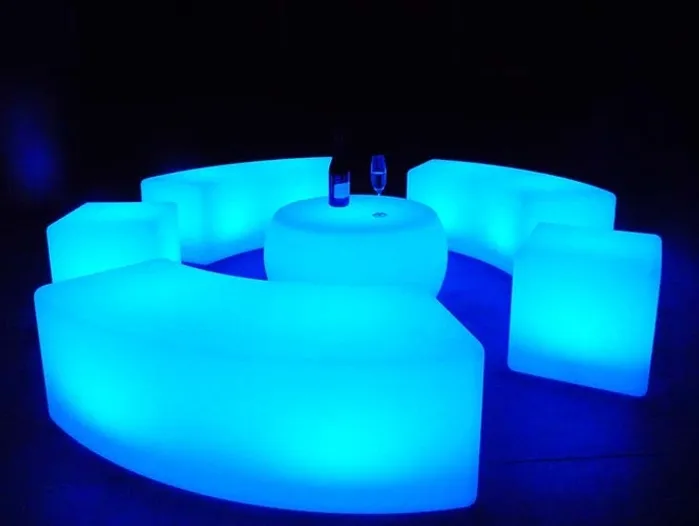 Suitable for indoor and outdoor use
Our range of LED illuminated furniture is perfect for a whole host of events. Our furniture has illuminated countless venues ranging from The O2 and Stamford Bridge to private garden parties.
Product summary
Light and easy to move

Remote control operated
8-10 hours battery use (no cables)
Suitable for indoor and outdoor use
LEDs shine in many different colours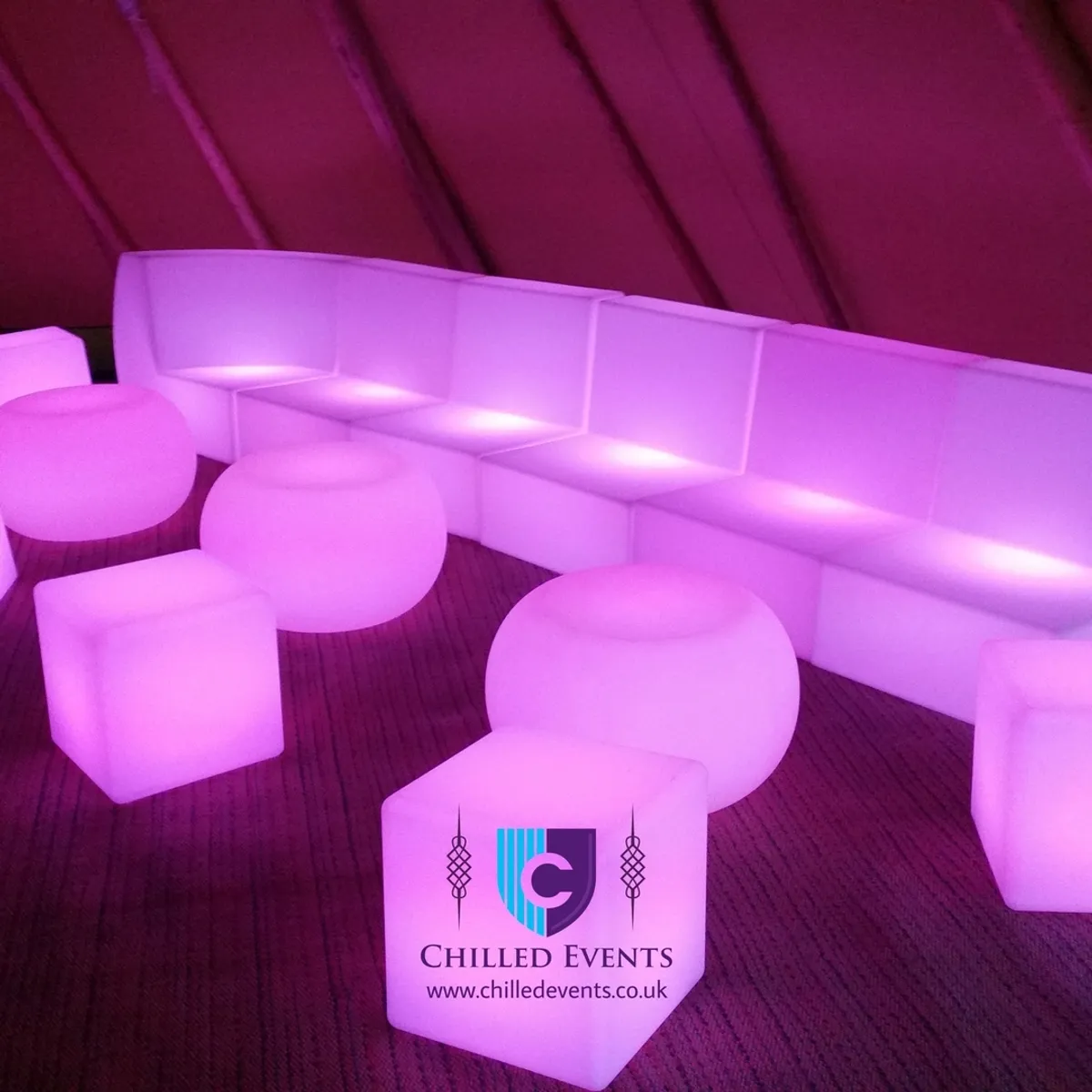 More information
Set the perfect ambience in your bar, nightclub, corporate event or wedding with our stunning range of LED furniture.
Stand out and give your guests a different experience with the cool glow from one of our wide selections of wire free illuminated units. Whether you are just trying to add a little something new to your occasion or you are trying to entice your customers into the VIP service, we offer an array of LED furniture to meet any demand!
All furniture units are easily controlled by a wireless remote that allows you to adjust colour, brightness and mode.
This control enables you to change from a chilled ambient mood to a flashing high energy tempo in an instant. The furniture can be hired out as a 'dry hire basis', alternatively our event planners can style the whole space for you with a mix of LED and soft furnishings.
| Item | Description | Dimensions L x W x H – Weight | Price |
| --- | --- | --- | --- |
| LED Curved Bar | Single section of the circular bar | Single cube | £100 |
| LED Straight Bar | Single section of the straight bar | 900 x 75 x 110cm – 28Kg | £95 |
| LED Poseur Table | Poseur Table | 59 x 59 x 102cm – 22Kg | £45 |
| LED Curved Bench | Single section of the circular bench | 120 x 40 x 40cm – 14Kg | £35 |
| LED Bar Stool | Bar Stool | 56 x 57 x 100cm – 10Kg | £45 |
| LED Sofa | Single section of sofa | 71 x 88 x 68cm – 19Kg | £50 |
| LED Circular Table | Single circular LED table | 68 x 68 x 41cm – 7Kg | £35 |
| LED Champagne Bucket | Champagne Bucket | 36 x 27cm – 2Kg | £15 |
| LED Cube | Single cube | 40 x 40 x 40cm – 4Kg | £20 |